9 Best Baby Car Seats to Have a Safe and Comfortable Ride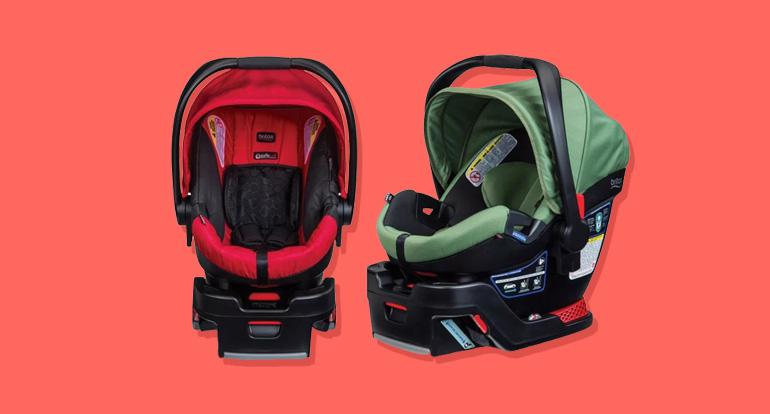 Safety of your baby matters the most and to make your baby is safe while you are driving then you need to check these 9 best baby car seats.
Britex B-Safe's car seat provides you comfort and safety at the same time. It has quick-adjust head production which absorbs energy and protects your child from collisions.
If you are obsessed with the Royal family then you should totally purchase it since Kate and William used the same car seat for their children.
This baby seat is 25% lighter compared to other baby seats so, you can carry it easily and still provide the best safety and comfort for your baby.
However, it can only be used as a rearview baby seat.
This baby car seat comes with the feature of sun-protection and a removable insert for newborns! How convenient is that? Perfect for the first time you bring your baby home. Also, you do not have to go through a hard time just to install this baby seat.
This particular baby seat is so comfortable that even you are going to be envious of the baby who is sitting on it! It has cloud comfort memory foam and temperature balancing fabric. It comes with HERO feature which protects the baby by positioning the shoulder pads to fit the child's neck, head, and shoulders.
It is one of the safest baby car seats you can own for your baby since it has five-point safety harness with side-impact head protection. It's constructed in a very suitable way which provides comfort too for your baby.
This baby seat is not an ordinary baby seat. It's luxurious. It has side impact protection which can adjust to six different positions!!!!!! Moreover, it provides extra support for baby's neck and shoulders.
Bonus point is that it is actually very stylish in appearance and since it is made in Italy it has its own certain personality. Make your baby sit in this comfortable and protective baby seat for $300!
It will make your baby's car ride easier and safer! It's lightweight and it has patented Air Protect Technology cushions for the protection of the baby. It can be transformed into a stroller too but it does not come with a stroller however, it can be fitted in a stroller.
This is a stylish safe-haven infant car seat. It is extremely lightweight, weighing under 8 pounds. It comes with a removable drape canopy which protects your baby and your baby's eyes from the extreme sun and even rains as well.
Unlike other baby car seats, this baby seat comes with full-body impact protection for your baby! Even if your baby ends up making the car seat dirty, you can take the cushion out and wash it because it consists of a machine-washable seat pad.
This beautiful baby seat will not fail to protect and comfort your baby.