10 Best Washing Machines For a Tidy Wardrobe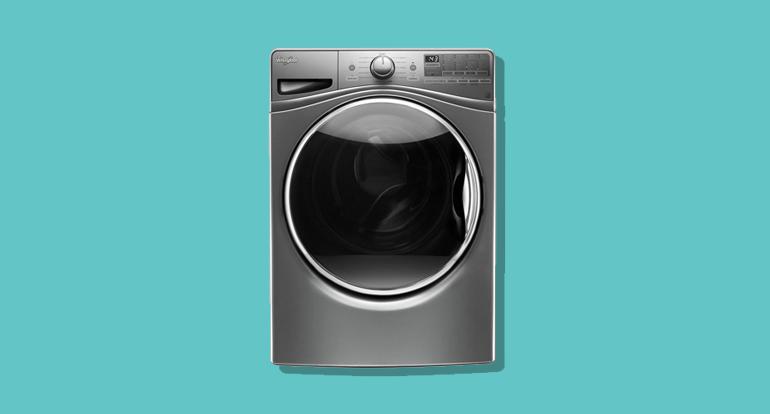 I think all of us should be extremely thankful for washing machines because they have made our lives so much easier! They do not only save us a lot of time but we do not have to spend our energy on washing piles of clothes by our own hands. Plus, there are so many wonderful features available nowadays in washing machines that you will probably get a little surprised in awe.
Are you tired of scrubbing stains from your clothes or your dining table cloth? If yes, then here are 10 best washing for you to check out!
This top-loader from Kenmore might seem like it is not that good since it does not come with a flashy look or a touch screen display, however, it does the most important thing perfectly and that is removing stains from your clothes smoothly! It's easy to use so, you do not have to spend your time learning functions at first and figuring out which option does what.
However, the downside of owning Kenmore 22352 is that it does have the capacity to wash a big load of laundry in one go and moreover, its appearance is so dull that it fails to stand out among other washing machines.
The deal-breaker with this washing machine is that it has the capacity to fit 29 towels in one go! I mean, that is pretty amazing isn't it? Your clothes even come out smelling good due to its Fresh Hold® option and your clothes end up smelling fresh up to 12 hours. Its feature of sanitizing cycle helps to remove 99.9% bacteria from your clothes so; your clothes are not just stainless but also, clean to the point where you do not have to worry about your health.
The downside of owning this particular washing machine is only that it is kind of expensive.
You will not have to worry about stains ever if you purchase this washing machine without a doubt! It comes with some brilliant stain removing features such as SmartBoost™ technology, the LuxCare™ Wash System, StainSoak™ and Perfect Steam™. This washing machine will give you the chance to spend less time in the laundry room and do its magic on its own.
This washing machine hardly makes any noise or vibrations and if you get annoyed by these kinds of sounds easily then this is what you should be buying right now. It comes with the warranty of one year and 10 years warranty for the motor! Now, that's brilliant in all honesty.
It also comes with all kinds of wash cycles which make washing of your bedding, towels, and sweaters very easy. You do not have to worry about your beddings or sweaters getting ruined because of this.
Presoak feature available in this washing machine is simply outstanding! You do not need to spend your timing soaking your clothes in the water before washing them and it will start the wash right away after presoaking it. EcoBoost™ feature present in this washing machine automatically lower water temperatures and gives extra energy productivity to the machine.  According to the reviews, many people have written how this washing machine is really hard to use because it comes with very complicated features. Furthermore, it is very costly.
This washing machine is built to last for a long time because it comes with a 10-year warranty for the motor of the machine. It's simple and efficient for daily use. No complicated features are present to confuse you. Bulky items can be washed as well in it.
The disadvantage of it is that it can be noisy since no sound reduction feature is included and it is only available in white color.
LG's latest washing machine without a doubt comes in the list of the washing machine with the best technology accessible. It is certainly easy on the eyes because of its beautiful exterior. You can even download LG's application on your android or iPhone and control its options through your cell phone! How cool is that?
It might come as a shock but even with its latest technology feature, it fails to remove stains from the clothes properly and if a washing machine can not remove the stains correctly then really what's the point of getting one? It is also, really expensive.
This is Samsungs super speed washing machine and you can wash a full load in less than 36 minutes only! You can even connect Wi-Fi in it and control the washing machine from your cell phone. You will also receive notifications on your cell phone when your wash cycle is completed.
This portable washing machine is perfect for you if you live somewhere with less space available or if you move a lot. Up to 3 wash cycles and 3 water levels are included in it. It's not noisy and performs its jobs just the way it should.
Features and design of this washing machine are extraordinary. It's steam functions and wash cycles are impressive.
Sadly, it is not really worth it because this washing machine does a really bad job of removing stains and compare to other washing machines it does not really stand out.