6 Best Sippy Cups for 2020 to Have a Spill Free Drinking Experience for Your Babies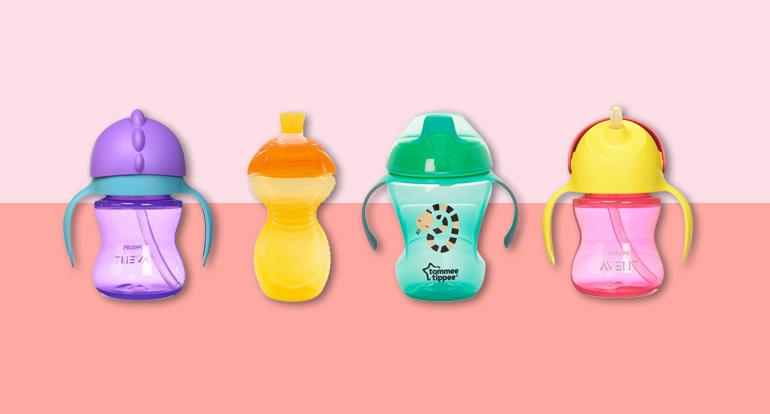 We know that babies are always making a mess. They just love to play with food or anything that gets in their way, call it their way of learning. The leaky sippy cup on top of that would be a torture for parents.
So we decided to come up with the 6 best sippy cups for your messy munchkins!!!
Tommee Tippee Trainer Sippee Cups
The Tommee Tippee Trainer Sippee Cups are just easy flow valve that requires little sucking, and once your baby has mastered the sip, remove the handles so he can drink up like a big kid. It is spill-free, a quality sippy cup for your perfect baby.
Tervis Sippy Cup
For just $18, you get your little munchkin a Tervis sippy cup that is not only leak-proof but has a cute cartoon on it to make your baby's life much more fun. The made in America cup keeps the drinks hot or cold, as per your choice.
Nuk Learner Cup
Do you want your baby to give up a bottle? Then don't wait for it, just try the Nuk Learner Cup that is a perfect sippy for your babies. The nipple-like spout will look and feel very much familiar to them and the extra-large handles will be easy for small hands to hold on to.
Munchkin Click Lock Bite Proof Sippy Cups
If you want a completely leak-proof sippy cup that never spills in your bag just opt for the Munchkin Click Lock Bite Proof Sippy Cups. The loud click, when you close the cup will give you the peace of mind that your baby's drink won't spill inside your stylish diaper bag, saving you the mess.
The plus point is that the soft spout is very gentle on your baby's teething gums.
Philips Avent My Easy Sippy Cups
The Philips Avent My Easy Sippy Cups features a soft silicone spout that makes sipping a breeze, while the bottle design helps your baby's little hands to get a steady grip.
Philips Avent My Bendy Straw Cup
Yet another quality sippy cup by the Philips Avent that can be used with the mix and match cups that feature a leak-proof top.
 And the best part is that it has a short straw at the top that is designed for natural tongue and swallows movements, allowing for your baby's healthy oral development.
So, these are the 6 best sippy cups available in the market for your little ones, saving you the mess created by their spills.